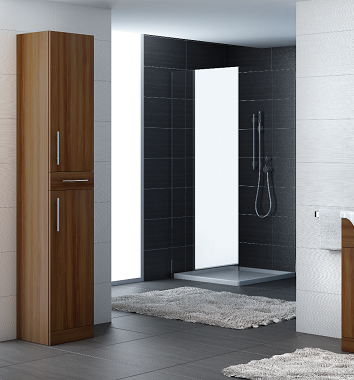 Bathroom Storage Solutions
At BathandShower.com, we offer our customers a varied selection of bathroom storage solutions to choose from, ensuring that no matter the style or size of your bathroom, we can provide the ideal bathroom units and cabinets to suit.
As they are so frequently used by all household members, bathrooms can easily become cluttered and therefore uninviting spaces. However, by installing bespoke bathroom units and attractive cabinets which seamlessly blend in with the overall decor, you can create a functional, tidy and relaxing space.
We have been providing bathrooms in the UK with high-quality products for over 25 years, and have built up strong relationships with our suppliers in this time. This enables us to provide only the latest and most in-demand products to our clients, so we always remain on the cusp of interior decor trends.
We stock our selection of wall-hung and free standing bathroom cabinets in our 50,000 square-foot warehouse, using a state of the art management systems; so you can rest assured of receiving a timely and convenient delivery.
As one of the leading providers of bathrooms and bathroom cabinets in the UK, we are committed to offering the highest quality products at the most competitive prices. To find out more about our range of products or to place an order, please don't hesitate to contact us at BathandShower.com.