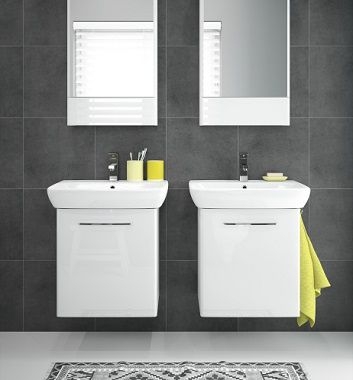 Wall Hung Bathroom Furniture
If you're looking to redecorate your bathroom, wall hung furniture is well worth considering. It looks incredibly stylish, being a perfect choice for modern, contemporary bathrooms, and also offers extra space beneath the unit for items such as weighing scales or other bathroom accessories. Wall mounted bathroom furniture looks neat and can add a real sense of style to your bathroom.
At Bathandshower.com, we have a number of wall mounted vanity units, housing a basin with cupboards or drawers underneath; again providing additional storage space. The units are available in a walnut or sandy grey finish and in various dimensions.
We are one of the leading providers of wall hung bathroom furniture in the UK and have many years' experience of kitting out UK bathrooms with some of the finest furniture on the market. Buy online today or contact us directly for more information.