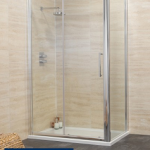 The 1700 x 700 shower tray remains a popular size today considering it is quite a large size. Because of its size there is not as much choice on the market in relation to whether you want a standard, low profile or upstand tray. The 1700 x 700 low profile tray remains the popular choice.
Slimline 1700x700 Rectangle Shower Tray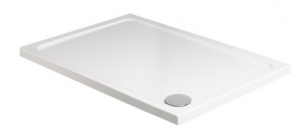 Weight:  52.25kg
Material:  Stone Resin
Style:  Contemporary
Colour:  White
Depth:  700mm
Height:  40mm
Width:  1700mm
Shower Wastes:  90mm Fastflow Waste
Easy Plumb Slimline 1700 x 700 Tray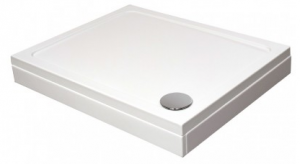 Requires 90mm Fastflow waste LPW - Not Included
Riser Panel Kit Includes Support Feet and Acrylic Panel with Clips
Panel to be Cut to Size by Installer
Panel Height 95mm
Acrylic Capped Tray
Heavy Duty Stone Resin
As Sliding Door enclosures continue to be as popular as ever, a question we sometimes get asked is whether the 1700 x 700 shower tray and sliding doors work well together? The simple truth is Yes! With the Rival Range for example it has 6mm Safety toughened glass and comes with a Lifetime guarantee. This contemporary designed and stylish 1700 Slider with Side Panel continues to be a market leader.