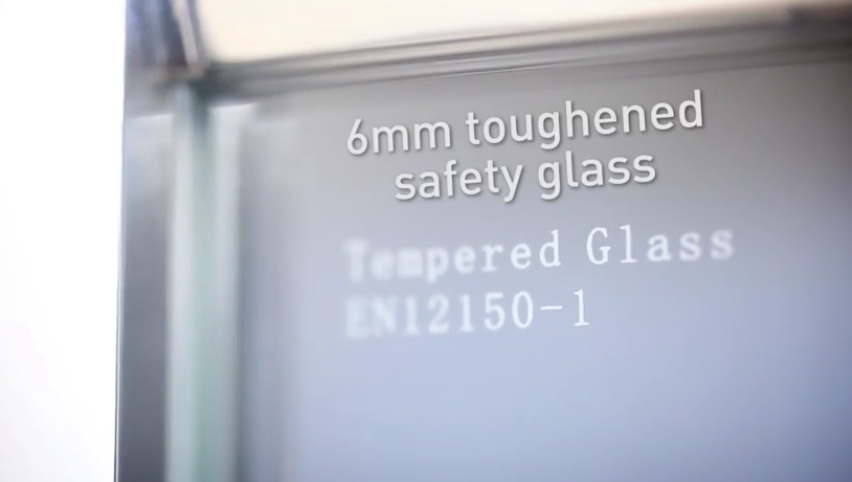 When choosing a shower door, there are many factors to be considered.
Below is our guide to choosing the right shower door for you.
Measure Your Shower Screen
The most important consideration is the size of the door.
When measuring make sure to measure both the width and the height of the door.
For the width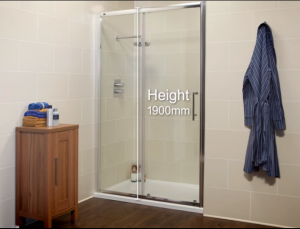 , measure tile to tile, at the top of the shower area, the middle and the bottom.
Use the largest of these sizes , then choose a door that has an adjustment to suit.  Is it fitting on an existing tray? Often if fitting a door to an existing tray where perhaps the walls have been tiled more than once, the tray may require an off-standard size to fit.
See here for a selection of mid size shower doors specially design to fit those awkward sizes. You can choose from various heights also , 1850, 1900mm to 1950mm.
Shape
Another thing to consider is the type of door. Bifold, Sliding, Pivot etc.  Often if you are limited for space around the opening of the door, a sliding door is suitable, or if your bathroom is small a bifold door might suit as the door opens into the shower area. See our blog post for different types of shower screen on offer.

Glass Thickness
Shower doors come in different glass thickness nowadays from 4mm , 6mm to 8mm.
The important thing to ensure is that the shower door is made with toughened safety glass and with EN Certification. All of our shower doors come in at least 6mm safety toughened glass. We also supply 8mm shower doors which offer a more luxurious look and feel to the design of the shower door.
EN Certification
As mentioned above, make sure the glass in the shower door you choose is safety toughened. Safety toughened glass is designed to shatter into small droplets which helps prevent any harm in the unlikely event that the glass breaks. Untreated glass will break into sharp shards and cause serious harm if it breaks. A very important consideration when choosing your shower door.
Easy Clean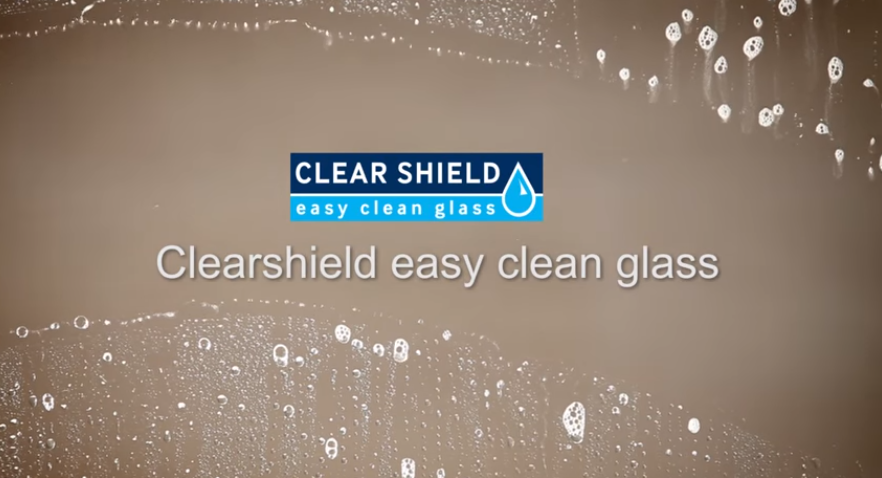 Easy clean glass coating is a coating which is applied to the glass which helps prevent the build up of grime and limescale on your shower door. It is a nice add on and makes cleaning that much easier with a simple application of soap and water to leave a gleaming shower door. Also consider other features to make cleaning your shower screen easier, such as push down bottom rollers for easy access to those hard to reach places for cleaning.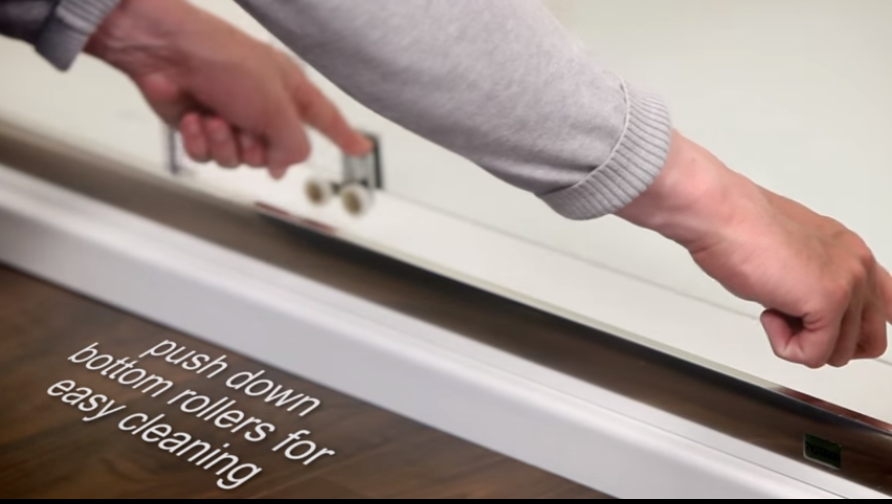 Guarantee
Look for a guarantee of at least 10 years old. Our shower screens have a lifetime guarantee!