KIDS are great but they certainly know how to turn your world upside down. With Mother's Day coming up next month, we've decided to take a look at how your bathroom experiences change once you become a mum. Here's what we've come up with:
BC v AC (Before Children versus After Children)
Once you become a mum, using the bathroom without an audience is something that usually only happens when you're at work or on a night out sans children. Post-kids, there's usually no escaping them. They're either knocking on the door, peeking under the door, looking in the keyhole or right in there with you. And if you're out and about, you all have to pile into a cubicle together. It's not as if you can just nip off to use the loo alone. Aaah privacy...
The length - and even the frequency - of your showers will change. Gone are the 20-minute, relaxing, indulgent showers BC. Now you're lucky if you manage to squeeze in a quick five minute scrub. It's feeding, changing, getting them down for a nap in the early days. Then it's rushing them out for school runs and the like when they're older. Oh, and hearing imaginary crying in the shower is a real thing.
The bathroom habits of someone else suddenly become one of the top 3 things on your radar. From dirty nappies (how many, is that colour normal?) to potty training to trying to instil good bathroom behaviour. It's something that takes over a good chunk of your life for years, depending on how many kids you have.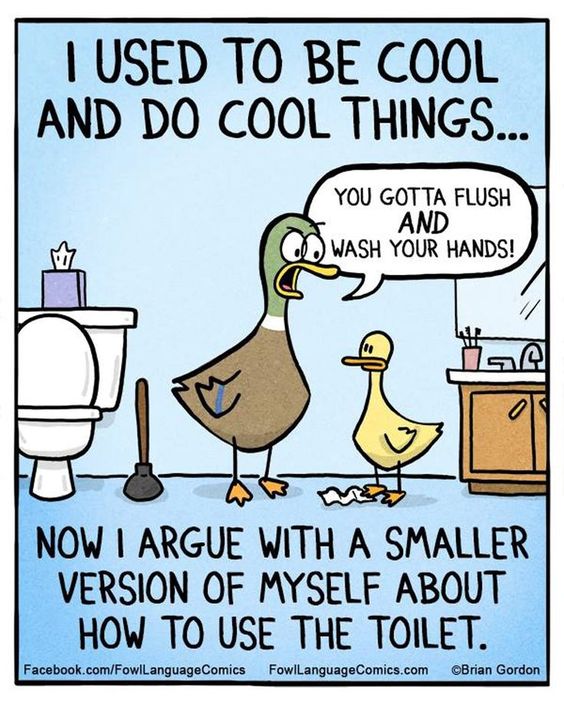 Cleaning the bathroom is a much bigger chore than it ever was before. Pee on the floor and the back of the toilet? Check. Overflowing basins filled with toy pirate ships and half a sandwich? Check. The bathroom is like a magnet for little people. And nine times out of 10 when you find them in there, they're up to no good and making a mess.
Bath night no longer means a luxurious soak in a warm bubble bath with a glass of wine and some candles. It means a hyped-up and often messy ritual that your kids can love one week and loathe the next.
So here's to all the mums out there - they really have put up with a lot. Why not treat them to something special this Mother's Day. Breakfast in bed, dinner in her favourite restaurant, her favourite pampering products, or even a gorgeous new bath. Happy Mother's Day! (Don't worry, you still have time to prepare - it's not until March 26th)