Choosing the right lighting for your bathroom can be a bit of a daunting task. There's loads to consider: the overall look of your room and how the lighting you choose can enhance it, but also the different types of lighting suitable for your bathroom from a safety point of view. We've teamed up with lighting specialists, Fritz Fryer, who have a range of beautiful antique and contemporary lighting, to find out everything you need to know.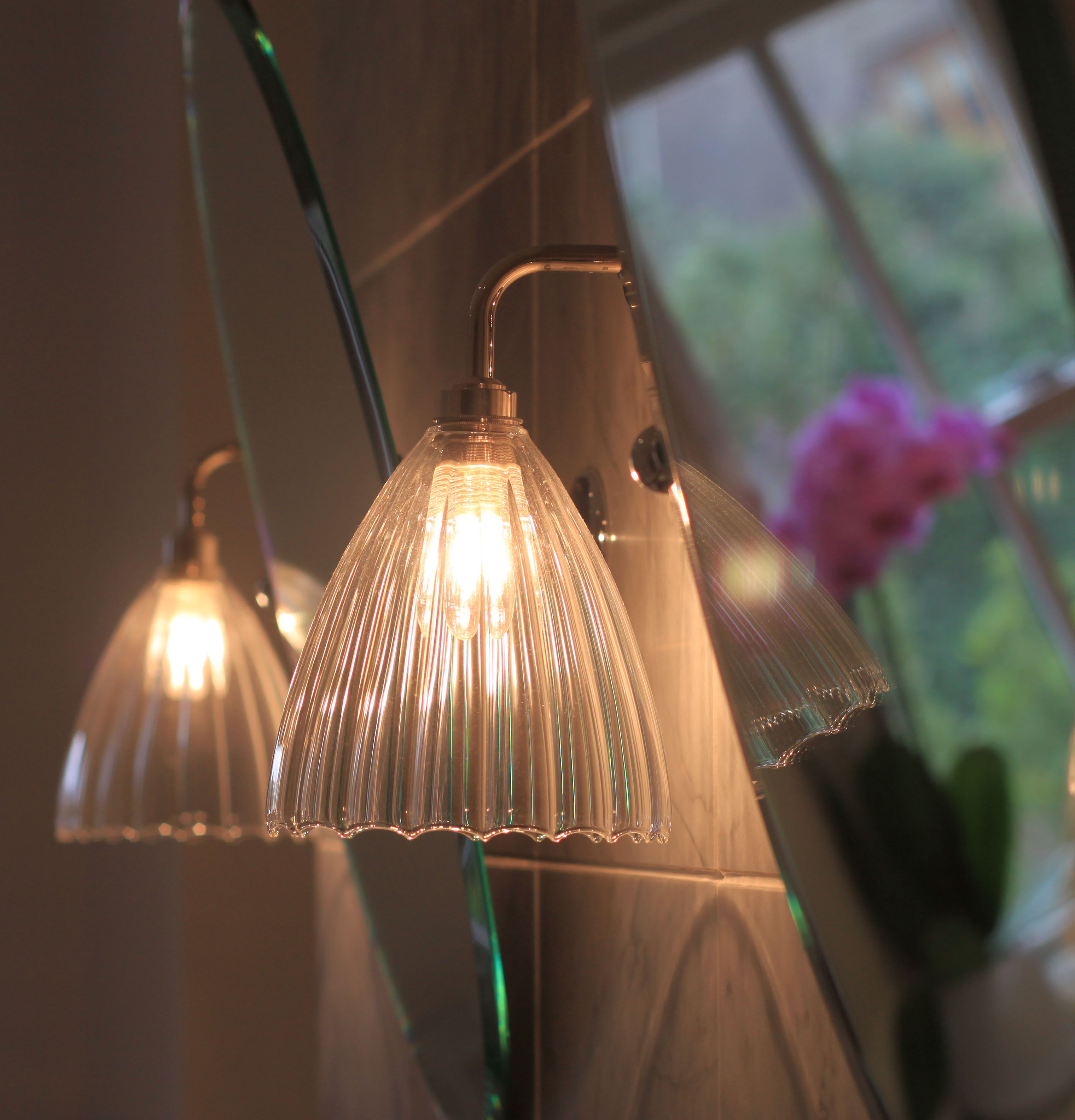 Karen Wallis-Smith, Director at the British company, explained that people no longer want 'boring' bathroom lighting - they want it to be just as beautiful as the lights in say a living room or a kitchen. She said:  "Bathroom lighting has been a huge growth area for us. Due to the need for ingress protection (i.e. preventing steam and water entering the fitting) designs are often frankly rather dull. The main request we receive is simple: people just want attractive lights that have a suitable rating for their bathroom."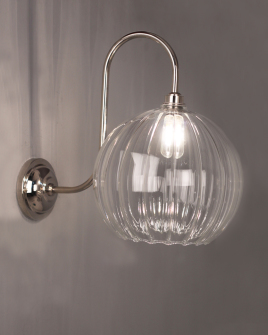 She added: "Fortunately technology has advanced such that it is now much easier to create beautiful bathroom friendly fittings. The current trend for a light industrial look has the advantage in a bathroom where bulk head style fittings originally intended for exterior use are perfect."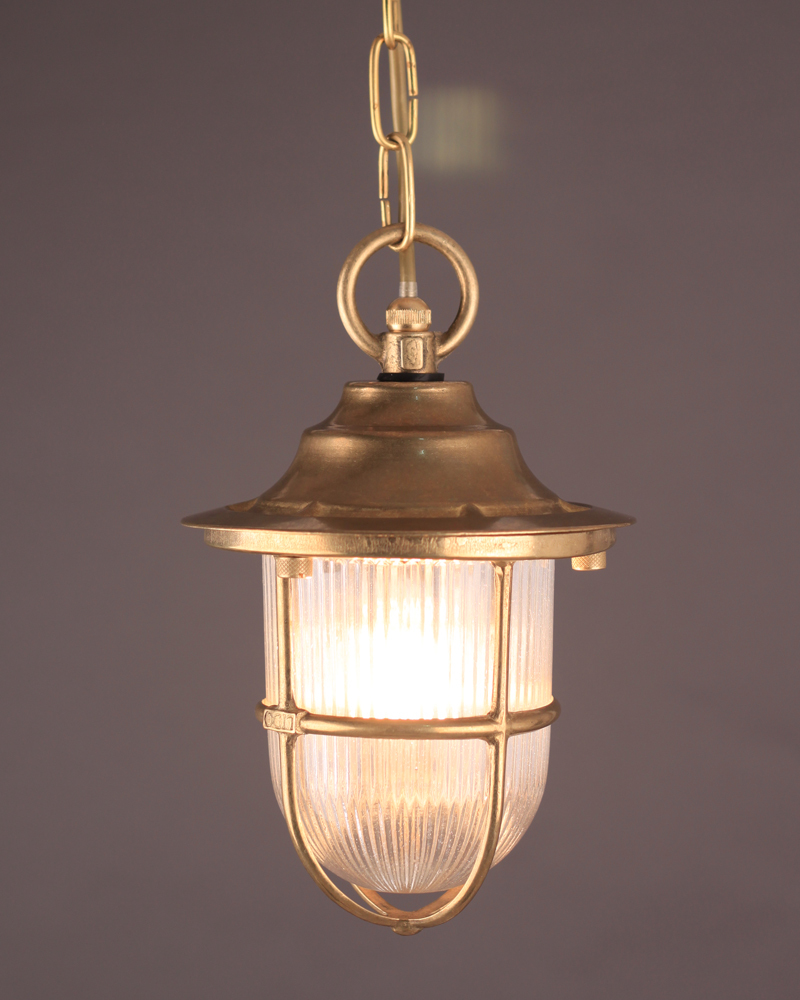 The advice she gives to BathandShower.com customers is:  "Think about what you are looking to achieve with each light fitting and where it is located.  If you have the space and ceiling height to accommodate it, there is no reason you can't install a chandelier.  We can even often IP rate them for you."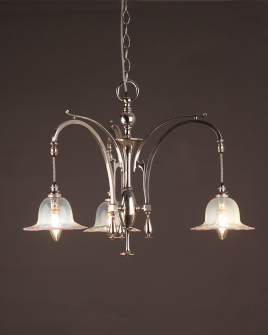 She said the advantage of adding stylish wall lights or a pendant is that they become a feature of the room as well as a practical solution. As for the type of light you choose, she said: "If using LED opt for warm white to give softer warmer tones and avoid the 'laboratory' look. Warm white LED is perfect, creating ambient tones and having the advantages of long lamp life and energy efficiency."
She also gave us some top tips for choosing lighting:
If textured tiles or surfaces are used in the bathroom, e.g. in the shower enclosure, look to wash with warm white led downlighters.

 

Avoid just peppering the ceiling with equidistant down lights.
A bathroom is a multi-use environment so lighting needs to be suitable for both functional tasks, such as shaving or applying make-up, as well as for relaxing in after a long day. Multi-layers of light are the best way to achieve this.  For example, wall lights next to a mirror are the perfect way to ensure you don't cast a shadow when standing in front of it so you can see what you are doing whilst a dimmer, located outside the bathroom will allow you to dim a pendant light to a relaxing level.
To complete the overall look of your bathroom, try matching the finishes and materials of your lights with other metal hardware in the room such as the taps and door handles it helps to create a cohesive feel. Split each type of lighting into separate circuits to give greater flexibility (e.g. allowing you to turn on the wall lights only).
Dimmer switches are an option to consider when planning your bathroom lighting. Having the bathroom lighting on a dimmer system gives you the option to combine task lighting with a more ambient soft light when needed. The switches would need to be located outside the bathroom to avoid a pull cord and beware of potential compatibility issues with LED lamps.
And as for bathroom safety when it comes to lighting, we asked Karen for a simple explanation of everything you need to consider when choosing your lights. She said: "Electricity and water do not make good bedfellows. An IP code is an International Protection marking which indicates a standard of protection against intrusion from factors such as human contact, dust and water."
Not all bathroom lights are at risk of water intrusion and therefore may not need to be IP rated. So whether your lights need to be IP rated depends on where you're going to position them, specifically how far away from a water source.
A bathroom is split up into zones with zone 1 (the area above the bath to a height of 2.25m from the floor) & zone 2 (the area 60cm around the perimeter of the bath or shower and to a height of 2.25m from the floor) requiring IP65 and IP44 rated lights, respectively.  IP65 can be positioned closer to water as the light is protected against low pressure jets of water from the shower. Outside of these zones normal household lights can be installed."
So whether you want a gorgeous chandelier above your free standing bath, spotlights around your whirlpool bath as you soak up the bubbles after a long day, getting the lighting right in your bathroom is key.