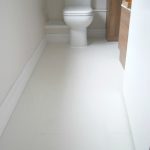 We love a good bathroom renovation and especially love checking out before and after pix. So we're delighted to have teamed up with lifestyle blogger Jayne from the popular Sticky Mud and Belly Laughs for this case study featuring some of our fabulous products. Jane kindly shared the photos with us so that we could show them to you for inspiration ahead of your bathroom renovation.
Jayne and her family moved into their new home just over six months ago and they immediately wanted to renovate their bathroom. The decor was tired and Jayne hated the dark green and orange tiles, which she's described as "vile". She also disliked the yellow walls, the lino on the floor and the bathroom suite itself had also seen better days.
So after consulting with the team at www.BathandShower.com, Jayne chose her new bathroom products - including new tiles. She moved the basin to the back wall of her room, which made more use of the space. She went for a Blanco vanity in walnut and loves the soft closing doors and the storage options that a pedestal basin doesn't offer.
Jayne removed the wood panelling from the back wall and we took down the towel rail which was oddly located next to the toilet. The replaced the old loo with the fabulous  Horizon close coupled toilet with a soft close seat. Jayne reckons it's a great option for boys - and we have to say we agree. A lick of paint to the walls also improved the brightness of her room.
To replace the loo side towel rail, they chose the curved heated towel rail in a chrome finish is. Jayne was delighted with the value for money this large 1200 x 500 item offered, and also with the fact that her towels will always be warm and dry thanks to this product.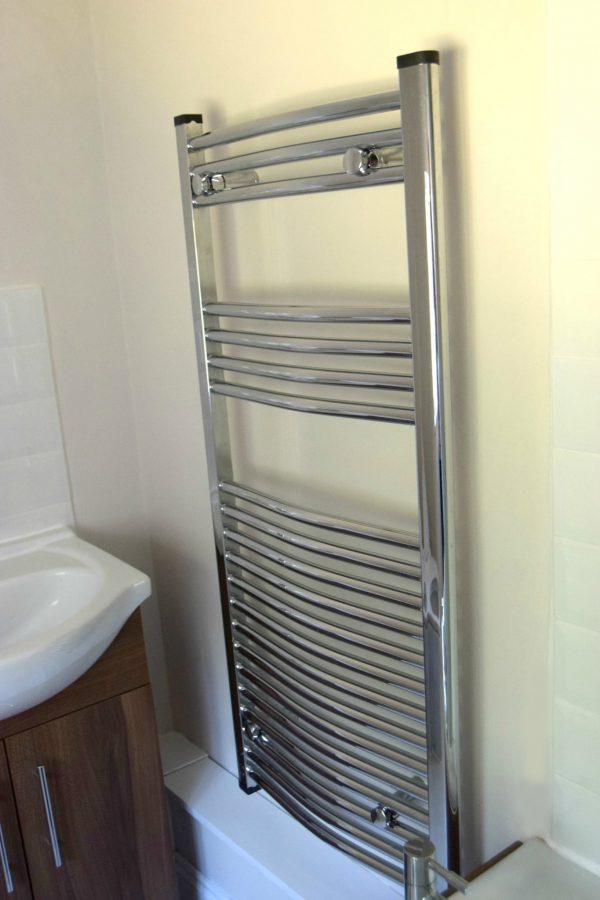 Jayne's old bath panels were lengths of hardboard so these were replaced with 18mm Attica Walnut Bath Panels. They give a clean, fresh and modern finish to the room and match beautifully with her vanity unit.
As for the old bath taps, the chrome coating was beginning to peel and they were covered in limescale, so Jayne couldn't wait to have them removed. She opted for new Selena bath taps which she's delighted with and they finish off the bathroom wonderfully. They tied in really well with the basin version, the Selena mixer tap, which came with a click-clack basin waste.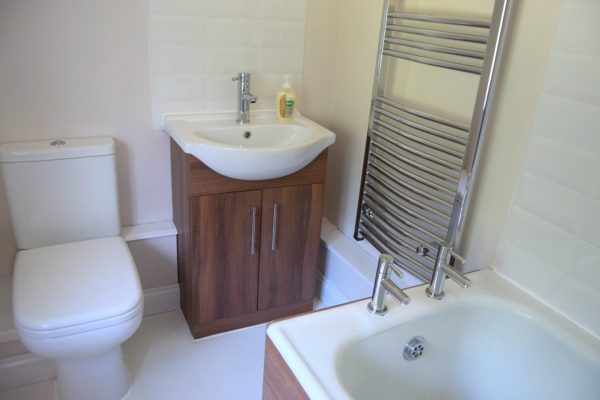 As for what the overall renovation verdict, Jayne said: "...Our little bathroom (went) from what used to be an uninviting space to a beautiful retreat where I now actually look forward to escaping to for a nice long soak. It's amazing what you can do with a little planning, even in a tiny space like this." And we couldn't agree more - what a fab job and how lovely for Jayne and her family to have such a relaxing new bathroom space.
If you're planning a bathroom renovation, contact our team today or check out our full range on www.bathandshower.com. We offer amazing quality at fantastic prices. Check out our sale now for a bargain.