Bathrooms for many of us have become a sanctuary, a place to wash away the stresses of the day and reinvigorate us. So it is important that the room is a place of calm. The last thing you want is to fall over towels on the floor, or search through a myriad of shampoo bottles while you are trying to relax.  Equally you don't want to look at untidy sinks and shelves while having your shower or bath.
Below are some tips on creating that natural haven for your bathroom.
First things first, get those toothbrushes and toothpaste off the sink. Invest in some wall hung bathroom accessories to store your soap, and keep your toothbrushes tidy.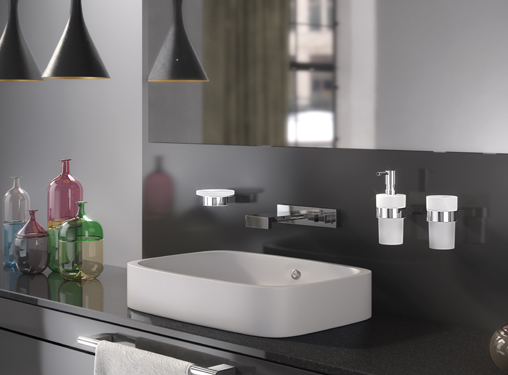 For any bathroom to be an area of calm relaxation you will need storage. Storage cabinets don't have to take up a lot of space, go for a slim wall hung column, or bathroom cabinet for over the sink.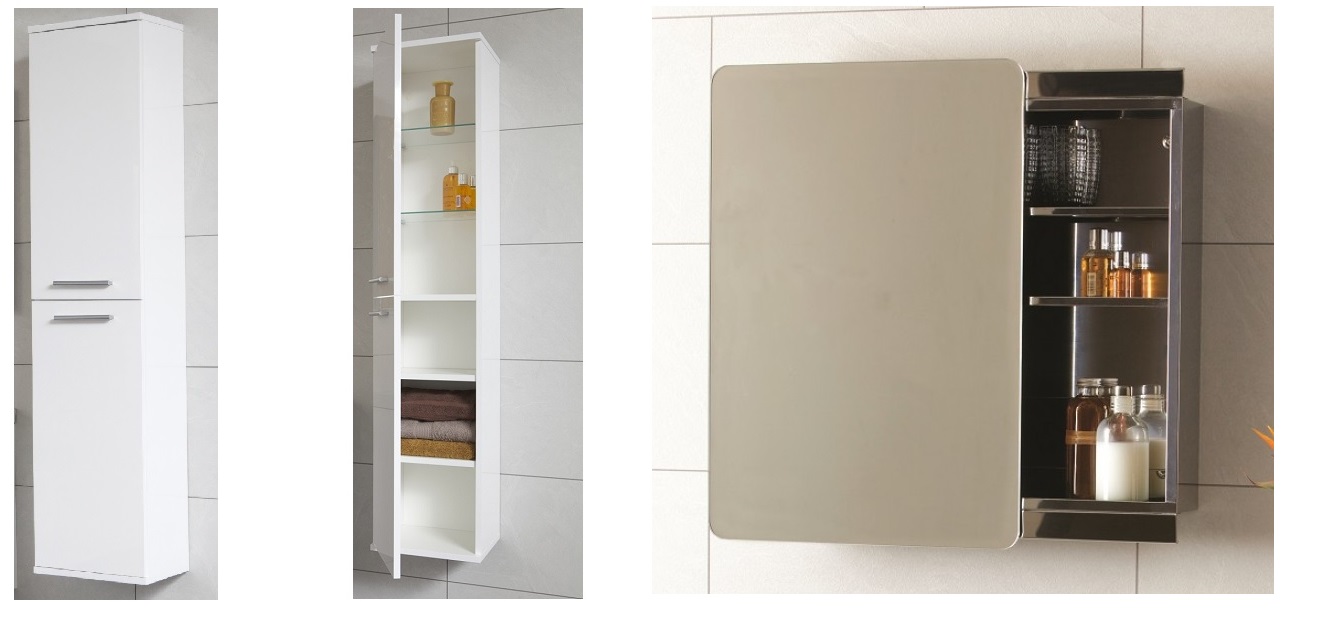 Towels - why do they always end up on the floor. Not any more, some towel rails on the back of the door will tidy them up nicely, and better still you won't have to see them. Equally a couple of towel rail hooks are really handy for keeping towels and toweling robes tidy.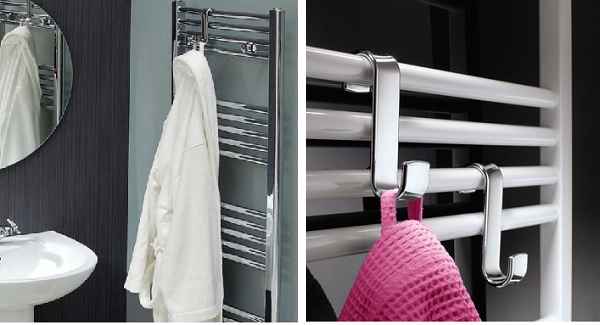 Now to create that natural haven. Why not use some oil bottles to store your mouthwash or transfer your cottons buds and other items into pretty jars. Here's a clever use of old tequila bottles to store bath salts!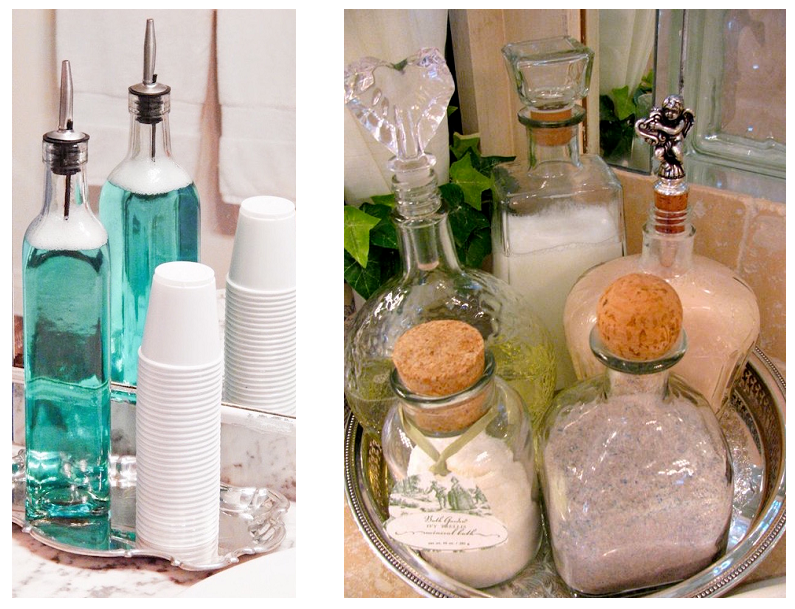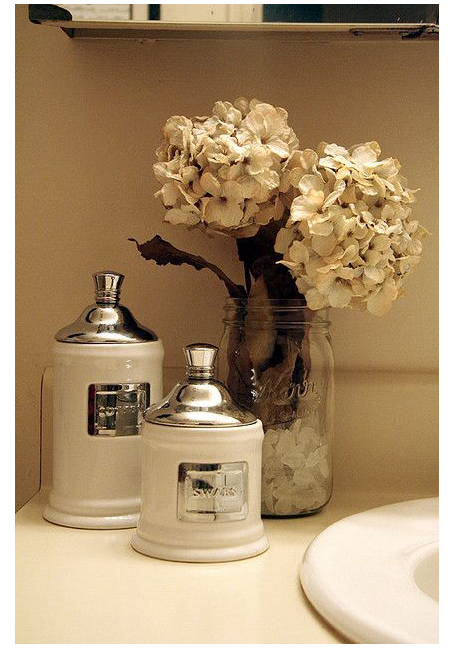 Finally before stepping into the shower, scent your towels with some lavender or lemongrass for that ultimate treat.