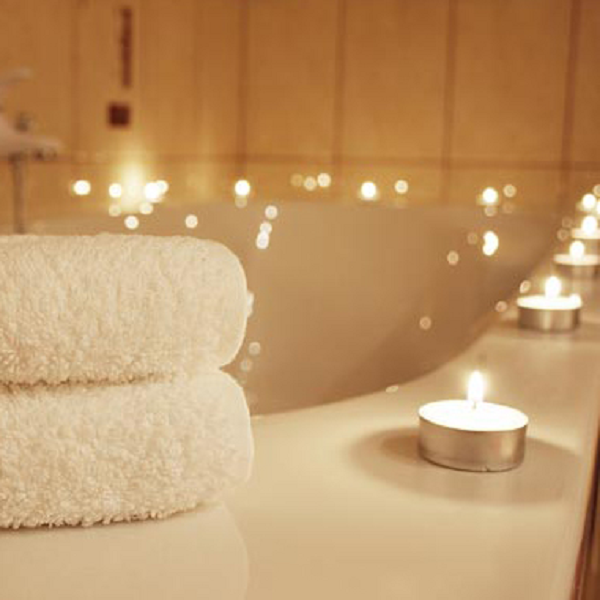 EVERYWHERE you look these days people seem to be talking about Hygge (pronounced hue-gah or hoo-gah, depending on who you ask).  It's a Danish concept and it's all about creating cosy and warm interiors and enjoying the good things in life. And given that their winters are long, dark and cold, yet Denmark is regularly listed as one of the world's happiest nations, they must be doing something right. Hygge is apparently good for the soul and like a warm hug from the inside.
So who couldn't do with a dose of it in their homes?
Here at bathandshower, we love injecting a touch of luxury and pampering, especially now that winter is on its way.
Here are our top tips for bringing Hygge into your bathrooms.
1. Freestanding baths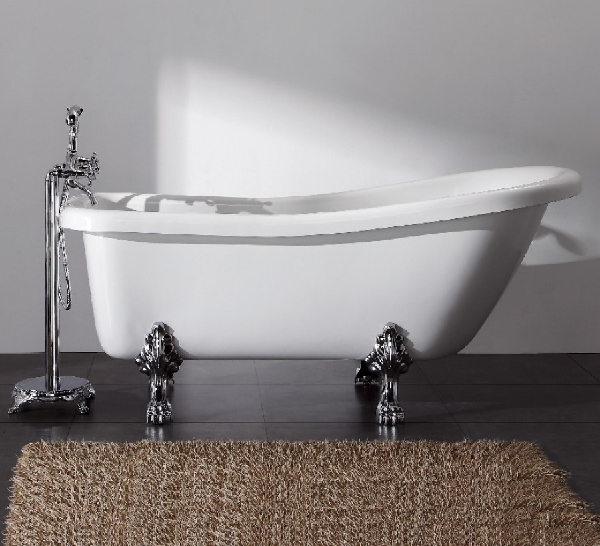 Like our gorgeous Montclare  (£908) or the more traditional Elizabeth (£296).   Imagine sinking into these beautiful tubs after a long day in the office or at home, soaking your weary bones and letting your stresses drain away.  A warm bath brimming with bubbles is a sure way to beat the winter blues.
2. Whirlpool baths.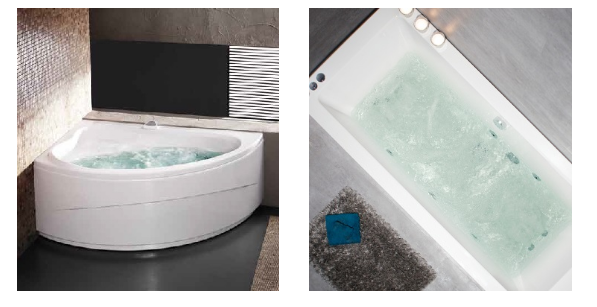 Let multiple jets of water massage and caress your skin. Reminiscent of a Scandinavian geyser, this is pure Hygge.  Our double ended Chelsea or Bromley baths with Whirlpool Jets are just the ticket. And with an option to add wood effect panels for extra warmth and texture in your bathroom, this is perfection.
3. Sink your feet into a thick, luxurious bath mat with a fluffy texture and deep pile. This will add cosiness and texture to your bathroom and warm up your tile floor.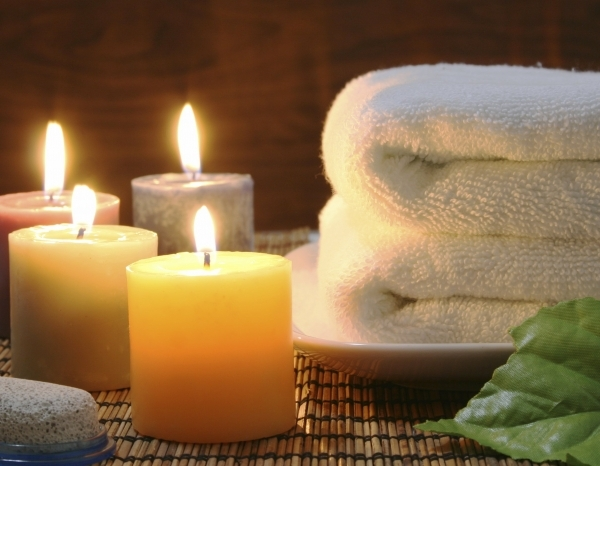 4. Candles
Candles candles everywhere! Of course, safety comes first, so make sure your candles aren't a fire hazard first and foremost. But place them around your bathroom - in the windowsill, on the side of your bath, on the toilet cistern or on your vanity for the ultimate cosy feeling when you're having a bath. Dim the lights for an even more chilled out vibe.
5. Warm fluffy towels on a heated towel rail.
Climbing out of the bath or shower and cocooning yourself in a cosy, soft towel straight off our heated towel rails is like getting a pure Hygge hug. Whether you prefer the more modern look - think our Forge or Ashton rails - or the more traditional, such as the Croft or Chapel ranges, there's something for everyone.
6. Walk in showers.
Close your eyes and transport yourself to a steaming, waterfall in paradise. Our range of body jets and luxury shower heads will give you the ultimate in pampering and our Shower Doors with their lifetime guarantee CLEAR SHIELD easy-clean glass coating bring your bathroom to another level in terms of luxury and practicality. And our RIVAL wetroom panels combined with our sleak slimline shower trays will give you the look and feel of a wet room without the extra plumbing and kit out requirements.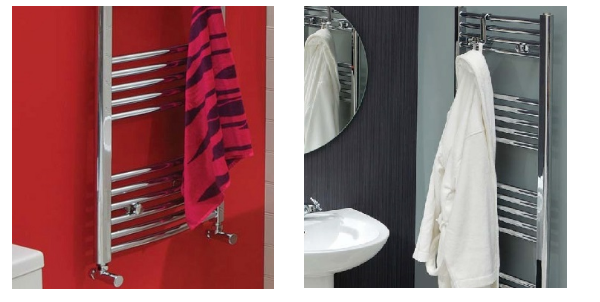 7. A lush dressing gown.
Whether you prefer it fluffy and soft or are more of a towelling robe fan, a luxurious bath robe is a must. Hang it from the back of your door on one of our sleek chrome finish robe hooks for the ultimate in hotel room chic at home.
8. The correct lighting in your bathroom will add warmth and depth. So whether you're into swanky chandeliers or more subtle spotlights, make sure your bathroom is illuminated properly to create the right ambiance and impact. You could even add some illumination through one of our statement mirrors. Check out the Moto LED Mirror or the Signia Mirror with lights.
9. Breathe life into your bathroom with a nice plant. A plant will add a splash of colour and vitality to your bathroom. Try a peace lily or an indoor ivy plant. Just gorgeous.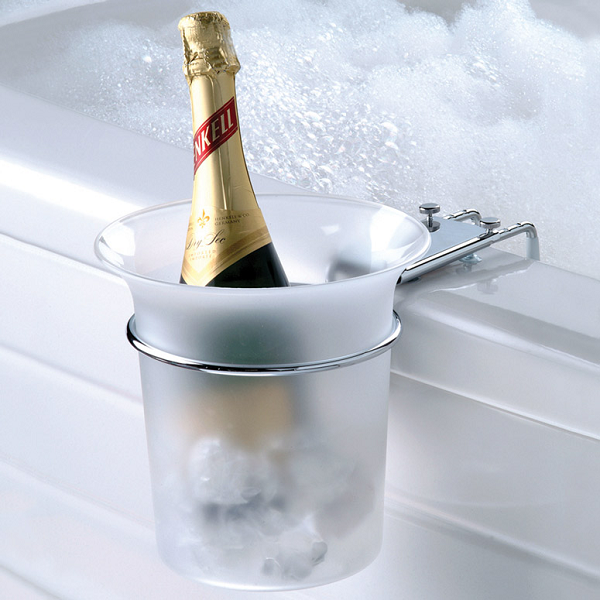 10. Champagne, wine or a good old cup of tea or hot chocolate. Lie back and relax in the bath with some music and a glass or mug of what you fancy.
That would warm anyone up.