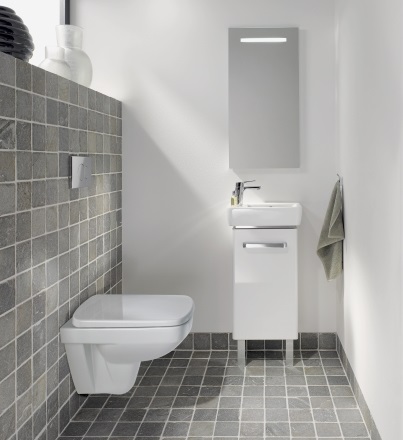 Sometimes it's hard to fit everything into a small bathroom and at the same time fulfill all your needs. Even if you're stuck for space you still need a toilet, basin and room for storage. Below are some ideas that mean you won't have to do without everything you need in your small bathroom, even if you are limited for space.
Short Projection Toilets and Basins
It is possible to have a separate toilet and basin set in a small bathroom. Usually toilets have a projection of about 650mm however there are space saving toilets such as the Oscar Close Coupled Toilet & Soft Close Seat which has a projection of as little as 600mm. The Twyford E200 Space Saver Wall Hung Toilet is our most compact toilet
at only 480mm. Perfect for a small bathroom.
Alternatively you can go for a basin that doesn't take up too much space.
Basins can range in depth from 400mm to as little as 200mm.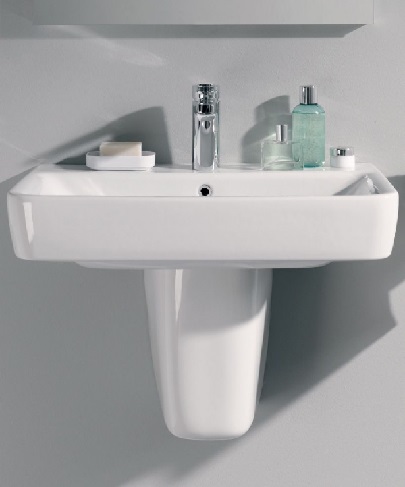 Slimline Vanity Units
A slimline vanity unit is a perfect way to solve the problem of storage in a small bathroom. It has a basin and storage in one, but as it is of a slimline design it does not take up too much space in your bathroom. It looks great too. Take a look at this Twyford E200 White Vanity Unit.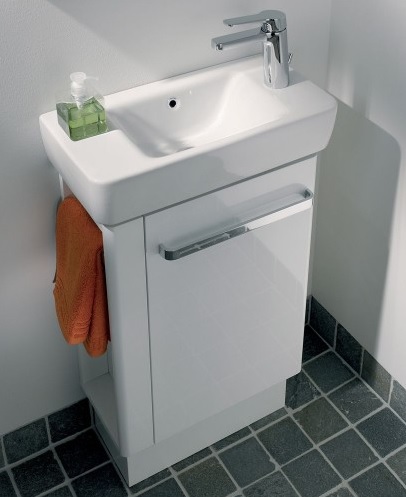 Combination Units
Combination units are where the toilet, basin and storage are combined in one and are a great way to save space in a small bathroom. We have many to choose from but our most popular is probably the Paola Grey Slimline 50cm Combination Unit. They are very flexible, and the toilet, basin or storage unit can be arranged to suit the layout of your bathroom.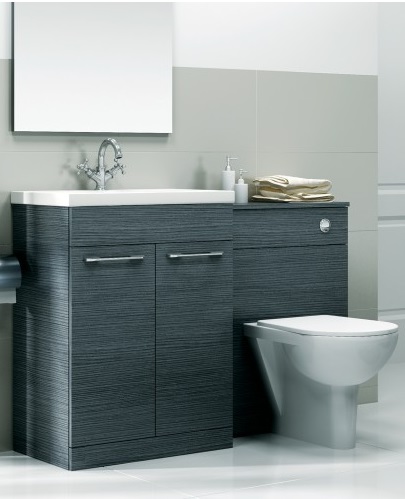 Corner Baths
If your bathroom does stretch to fit a bath, a corner one might be the way to go. Usually they measure in size 1400 x 1400 and fit nicely into the corner of your room, without the need to take up a whole wall as a rectangular bath might. Alternatively we have small baths from as small 1600 x 700 that can fit quite snugly into a small recess.