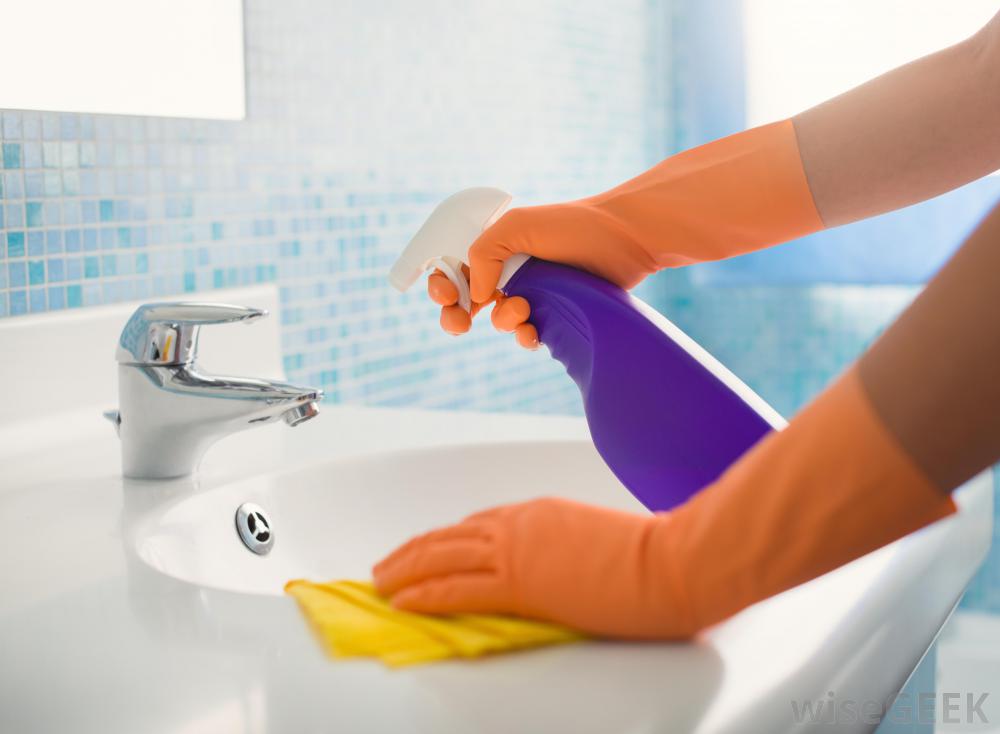 Unlike other areas of your house, the bathroom needs regular cleaning so chances are this room isn't as neglected as some other areas of the house when it comes to spring cleaning.
That said there may still be a few areas that need a good scrub with the onset of Summer.
Get Rid of Clutter
First of all get rid of whatever doesn't belong in the bathroom. For a lot of us the bathroom can be a confined space, so get rid of clutter.
Go through cabinets and drawers and throw out any used bottles and jars. Check products for best before dates and discard anything you don't use.
Dust down the ceiling and corners.
Using a long-handled cleaning tool , dust down the ceiling, top of window frames, the corners, the walls, the window casings and sills, any shelves and then the skirtings. Take down draperies, curtains, blinds, etc, to wash or have cleaned according to the directions.Dust down any blinds and other window treatments.
Clean your shower door or bath screen
Take care if your screen has easy clean glass coating applied. A mild detergent or soap and water is all that is required to remove the build up of grime. Dry off with an old towel to leave it gleaming.
Scrub the toilet.
If you're not lucky enough to have invested in the new to the market rimless toilet, you will need to get the toilet brush under the rim of the toilet for a good clean. Use an effective toilet cleaner.
Clean the Bath
Here's an environmentally friendly solution for cleaning your bath from Martha Stewart , add a teaspoon of liquid soap and several drops of an antibacterial essential oil (such as tea tree, eucalyptus, rosemary, or peppermint) to one cup of baking soda. Add just enough water to form a paste, and use it with a sponge or brush to scour bathtub surfaces
Shower Curtain
If you don't have a bath screen, make sure to take the shower curtain down for a good wash.  When replacing it , make sure it hangs inside the bath to collect moisture, then it might be an idea to hang a fabric curtain on the outside slightly longer than bath itself to create a tidier look. Get the look here .
Lastly clean the floor, brush up any dust or use the hoover, then give it a good mopping. Finally for a gleaming floor, dry with an old towel.