A new survey this week has revealed that as a nation, we've forgotten how to relax. British people aren't making the right choices or treating themselves to life's little luxuries enough: namely, sumptuous bubble baths.
Professor Peter Kinderman from the University of Liverpool - who has backed a survey carried out by beauty brand Faith in Nature - said: "People aren't maximising opportunities which make them happy. We could be making better choices about how we spend our time."
He made the comments after revelations that just 4% of British people are taking the time to enjoy a luxurious bath. Speed and cleanliness is a priority for 79% of the 2000 people surveyed. The 4% who like baths light candles, listen to music and daydream - it sounds right up our street - and we definitely think more people should get on board.
Joy Parkinson, Managing Director of Faith in Nature, said: "We were really surprised at the results of the national survey and it certainly indicates that Britons have forgotten how to relax. Modern day life is busy and fast paced...Most people probably know that soaking in a warm bath provides a moment of calm for the mind and body, but they are choosing other ways to spend their time. Perhaps this is a lesson for all of us that we should all give ourselves more time to do things that genuinely make us feel more relaxed."
The company has also given some tips for creating a relaxing bath, which are:
• Ban all digital devices from the bathroom
• Turn on some soothing music- no loud beats
• Dim the lights and light some candles
• Tell your family that you need 30 minutes of alone time
• Add some relaxing bath foam. Lavender is recommended for its soothing and calming qualities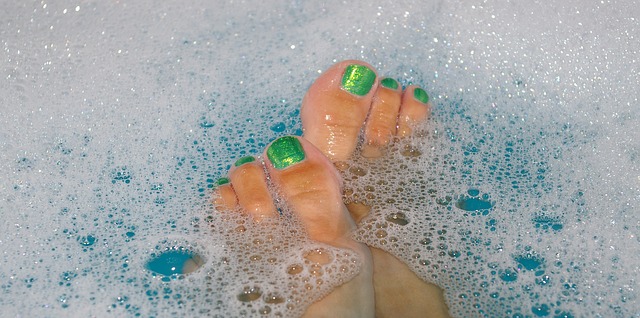 And as for which bath you should be soaking in, we've chosen our top picks of the week for you to feast your eyes upon.
We adore the fabulous Condra. At just £824.45, this beauty has got curves in all the right places and would be heavenly to sink into after a long day. The bath is roomy, luxurious and will be the focal point of your bathroom. Simply stunning.
The Louis is the epitome of class in your bathroom. Timelessly beautiful, this roll top, claw foot bath will never go out of style and at just £362, it's one of the most affordable freestanding baths you'll find. 
We love the Sutton Whirlpool Bath with panel - available for just £769. The bath itself comes with a 25 year guarantee and the whirlpool element is guaranteed for two years. Bring the spa home with a luxurious bubbles created by this fab bath and let the jets massage away the day's stresses and strains. Sit back, relax and unwind. These and more fabulous products, all amazing value, are available from www.bathandshower.com