1. Choose a shower enclosure over a bath.
Shower doors save alot of space when it comes to small bathrooms. It may not be quite as luxurious as a bath but with a high power shower, there is no need why you can't indulge in some bathroom pampering. Choose between a quadrant showers enclosures or sliding shower door. Or if you are really stuck for space bi fold shower doors can also be a good solution.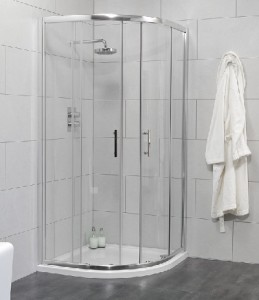 2. Shelving at the End of the Bath
If you do have a bath in your small bathroom, why not install some shelving at the end of the bath.  This can be used to store your towels and bathing accessories without using up valuable floor space.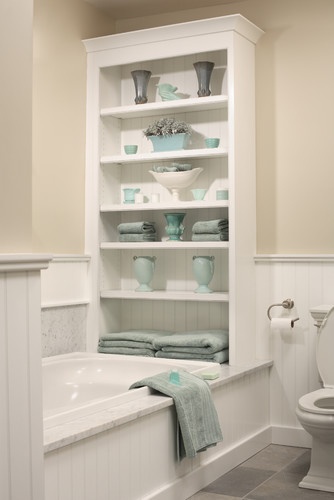 3. Short projection toilet and Basin
You don't have to compromise on style when it comes to your bathroom set. There are some very stylish short projection  toilets and basins on offer that can sit snugly in your compact bathroom.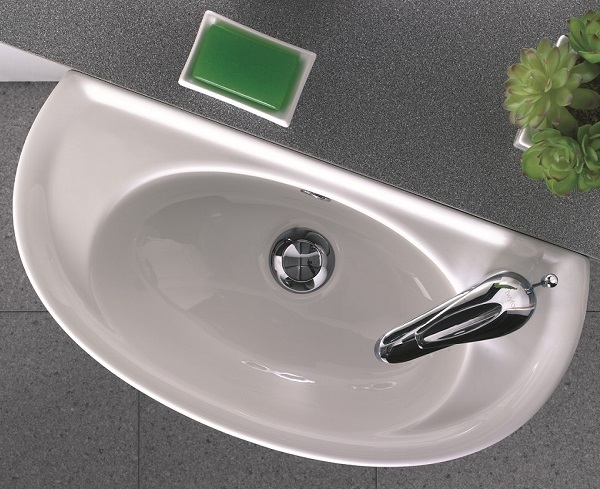 4. Remove clutter
Sometimes clutter can make the bathroom seem even smaller. Removing clutter can be achieved by replacing the vanity for a pedestal sink or even a semi pedestal, leaving the floor space clear. This can be further enhanced  by installing a wall hung toilet.
5. Use bright colours
Large brightly coloured floor tiles, as well as light colour paint on the walls will give your small bathrooms the feeling of space.  Use white ceramic bathroom suites to complete the pristine look.