It may not be your favourite of jobs, but the bathroom is where you want to relax and get clean so it is important your surroundings are pristine to allow you to relax in that space. There's nothing worse than looking forward to taking a hot, shower at the end of a hard day only to be distracted by soap scum build up on the shower door glass.
Don't worry, below are some shower door cleaning tips, and along with the easy clean features of bathandshower.com's range of shower doors you'll be able to spend more time in your bathroom relaxing, rather than cleaning.
 1. Prevention is Better than Cure
To minimise the amount of mould or mildew building up in your shower, try to wipe down the damp tiles/walls with a dry towel after each use. It is also a good idea to allow air to circulate, so leave the shower doors open and a window, if possible.
2. Easy Clean Glass
If you are in a position to replace your shower door, we would suggest installing a door with Easy Clean Glass. All shower doors from bathandshower.com come with easy clean glass as standard. ClearShield easy clean glass is a water repellent safety glass which helps prevent the build up of limescale, dirt and soap deposits making the glass easy to clean.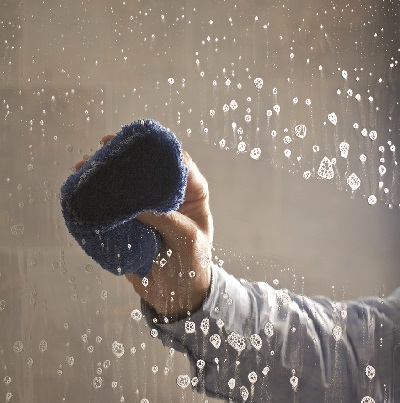 3. Push Down Rollers
Again if you are replacing an existing shower door, go for one with push down rollers for easy cleaning. It can be very disheartening after a good clean of your shower door to see remaining dirt deposits in those hard to reach crevices where the door meets the shower tray.This can be avoided with rollers than allow access to that space for cleaning.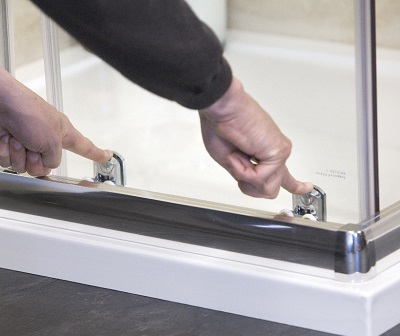 4. Vinegar and Lemon
 If you are not in a position to replace your door then try soaking a cloth in vinegar, apply it to the door, leave for an hour or so then dry it off with a dry cloth. You could even add some lemon juice to the mix to lessen the odour.  
5. If all else fails - try a walk in wet room!
See our full range of shower doors here