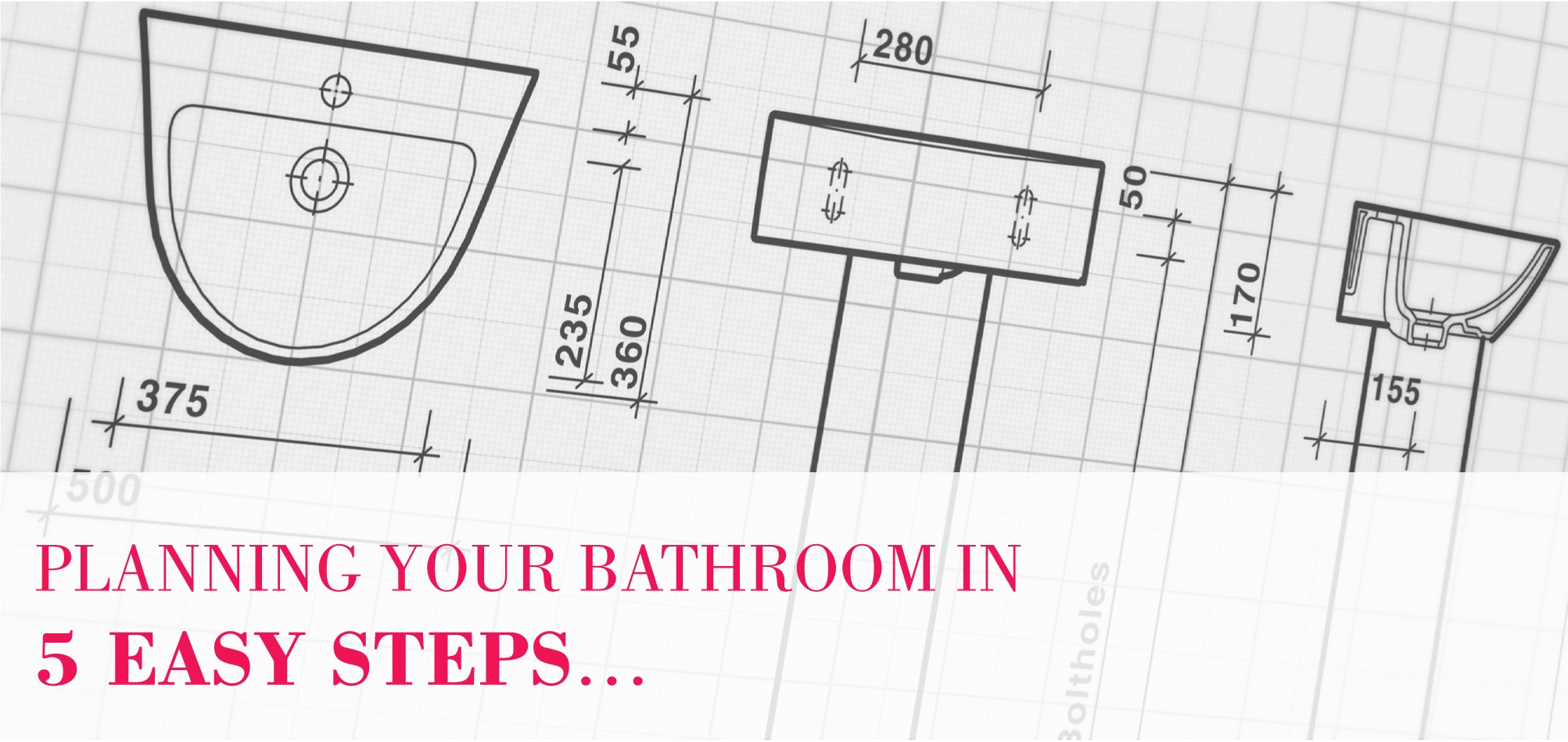 Firstly, you are embarking on a project that requires carefully thought out planning. You are about to choose a selection of components that not only provide functional benefits, but can also reward you with a lifetime of pleasure. In order to maximise the investment you are making it is worthwhile to stand back and consider the end result you desire.
STEP 1
Consider who will be using the space when it's finished. Will there be young children, adults or elderly members of the family. Consider your needs against our planner checklist;
• STORAGE REQUIREMENTS
Will furniture work better for you rather than the traditional basin and pedestal to provide you with valuable storage capacity?
• LAYOUT AND SIZE OF THE SPACE
Be careful not to select oversized baths, washbasins and enclosures too big for your space. Use some drawing graph paper to measure out your bathroom space and layout, remembering the positioning of doors and windows.
• EXISTING PIPE WORK POSITIONING
Where are your existing water supply pipes, are they fed through the floor or the wall and can this impact on the feasibility of your product selection? Do you have an existing pipe outlet for your WC and will this need to be moved? Look out for Multi Outlet WC's with greater flexibility.
• WATER PRESSURE CONDITIONS
Do you have gravity fed pressure or a pressurised system/ booster pump? This is critical to your tap and shower selection as some models require high pressure for optimum performance. Remember: the performance of any tap or shower is only as good as the pressure going to it.
• EXISTING HOT WATER SUPPLY
Check the capacity of your existing hot water tank will be suitable for a new power shower or larger bath?
• VENTILATION
Does your bathroom have a window or do you need an extractor to provide the necessary ventilation required by many product warranties?
• CAVITY OR SOLID WALLS
If considering wall hung WC's or washbasins, do your on-site conditions require any additional provisions?
• HOT WATER SAFETY
Consider the everyday users of the bathroom and why anti-scald or thermostatically controlled products are recommended. We offer various solutions such as built in thermostats for showers, hot and cold water mixing devices for under baths and wash basins, and even cool touch exposed showers which prevent scalding from hot surface temperatures.
• ERGONOMICS
Apart from safety and technical considerations, make sure the design flows with appropriate positioning of each item. For example, if your shower enclosure opens outwards such as a pivot or hinge door, will it be hitting off a toilet or washbasin?
• WATER SAVING
Save money and help protect the environment with a choice of ECO Dual flush WC's operating on a maximum 4ltr flush to reduce your consumption.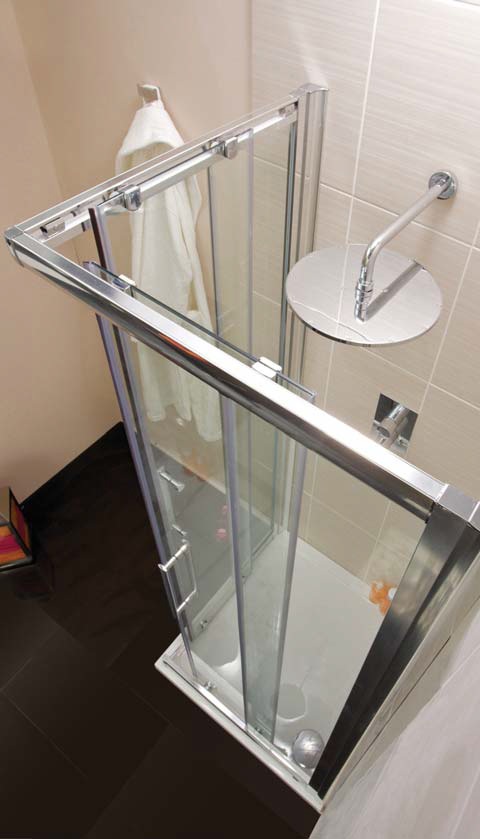 STEP 2
Once you have considered these options and have made your selection consult with plumber/installer for technical and practical advice ensuring on site conditions are met for each products operating requirements.
Once both parties are agreed and you are ready to proceed, it is important that you fully aware of which products your installer will need for first fixing.
STEP 3
By following each product section of the bathandshower.com website you can devise your checklist against the various products you require to meet your specification requirements.
STEP 4
Before you commence works be sure to have ordered and secured availability of your selected products. All too often the bathroom refurbishment has been started and your plumber will be working on site when you discover the product you need hasn't been ordered or is subject to a longer lead ime than expected. This stress can always be prevented by correctly planning and allowing sufficient time for your components to be delivered for the required stage.
STEP 5
Following your careful planning and selection we believe your new bathroom should exceed your hopes and expectations.